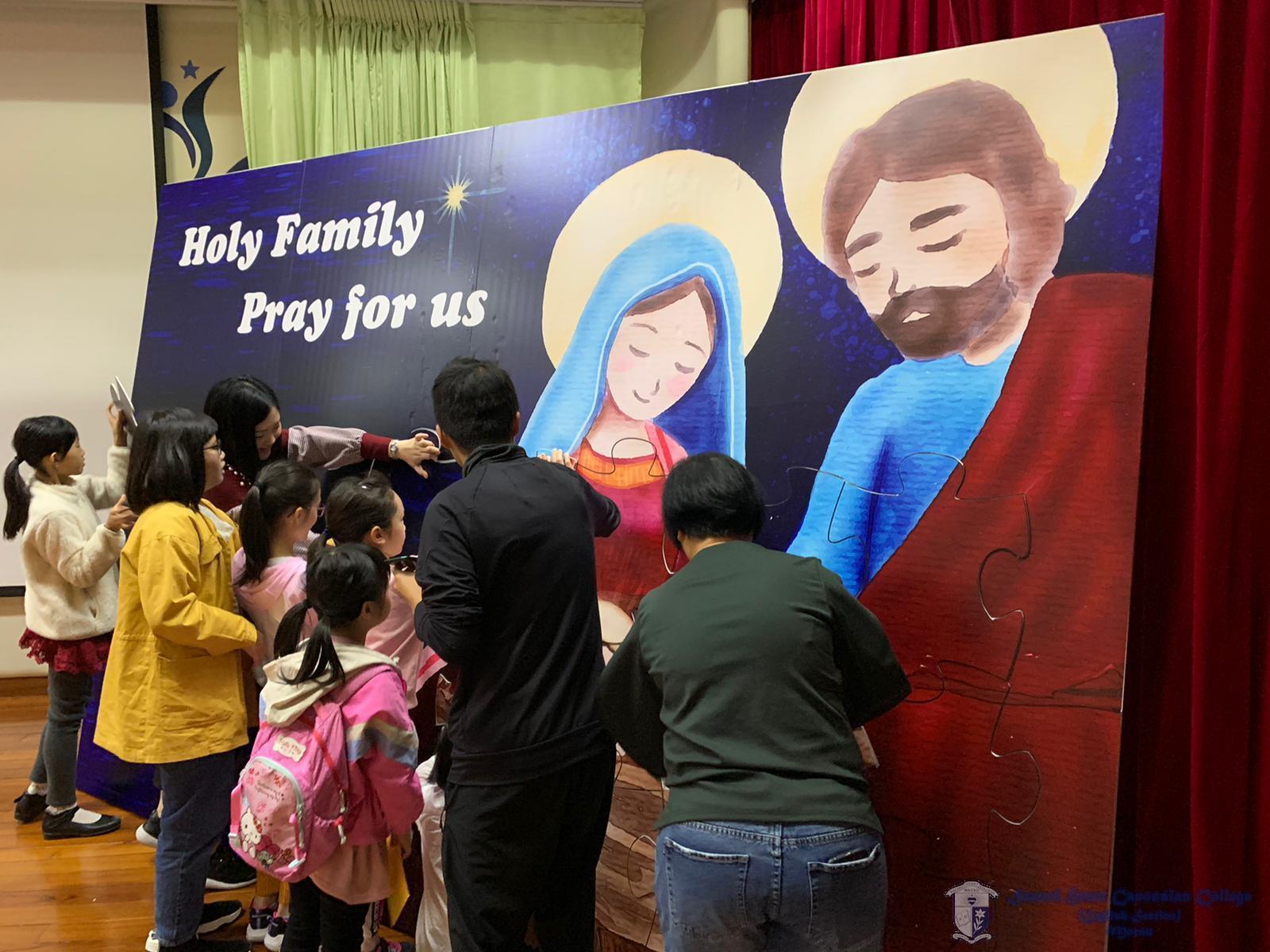 On the day before the 20th Anniversary of the Establishment of the Macao Special Administrative Region, we also returned to school for our Christmas celebrations. This beautiful morning was marked by the national flag-raising ceremony, in the presence of all students and teachers of both the primary and secondary sections.
The Primary students enjoyed a happy religious sharing of the story of baby Jesus in the School Hall. They participated actively in the jigsaw game to bring out the love of the Holy Family. For the Secondary students, the Pastoral Care Team teachers enlightened the students with the messages of joy, love, peace and hope of Christmas. In the game they learned about how suffering may produce endurance, which in turn form character; and finally hope.
The Student Governing Council then organised a series of activities for the Secondary students. Students enjoyed the festive atmosphere with their schoolmates through the music performances from the Music Association, singing, dancing, fun games and lucky draw.
Last but not least, we would like to thank the Parent-Teacher Association for their generous support in today's events. Merry Christmas to all Sacred Heartists and friends!