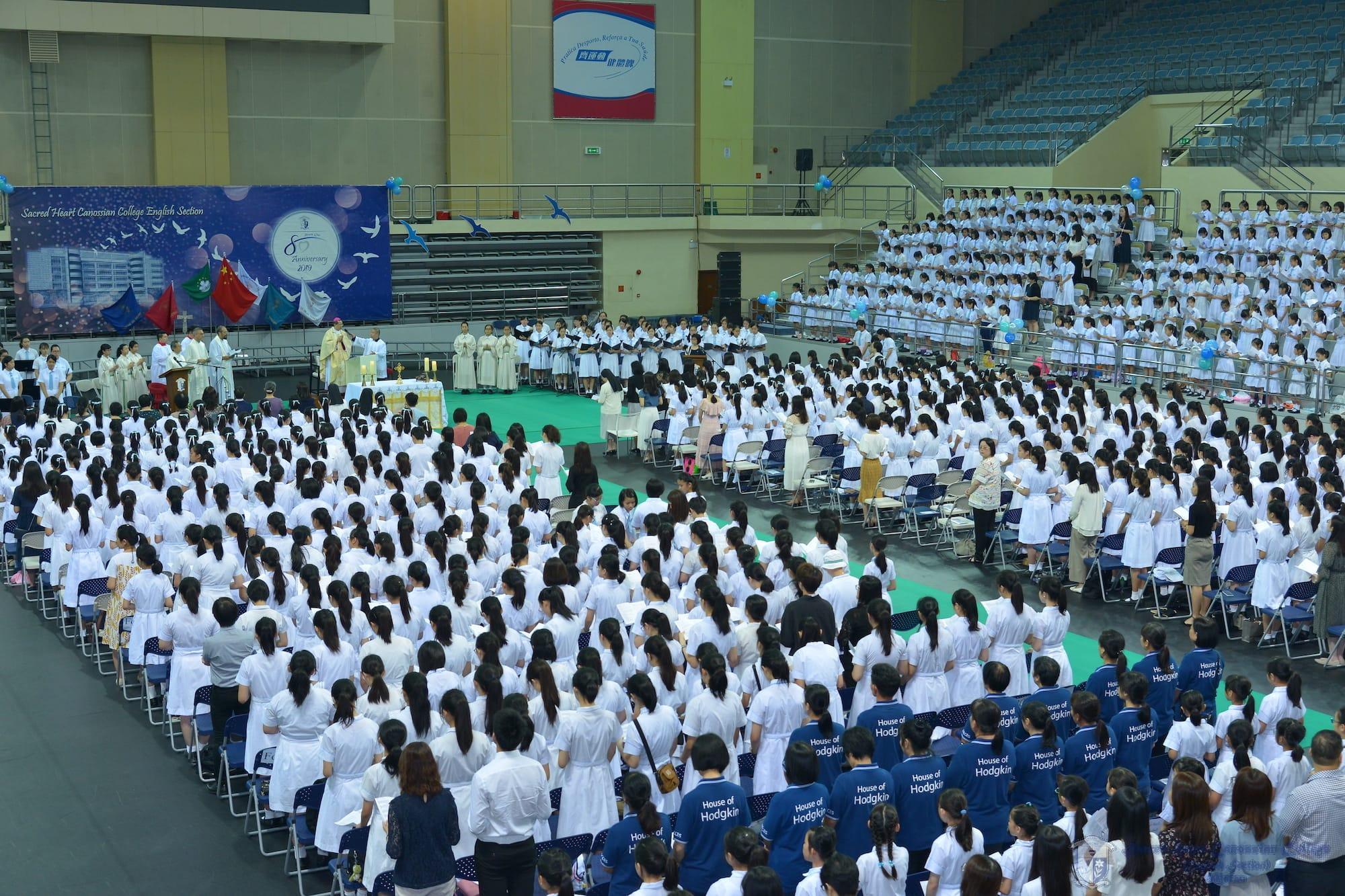 80th Anniversary Thanksgiving Mass & Thanksgiving Day
The 80th Anniversary Thanksgiving Mass was held on 2 July at the Tap Seac Pavilion to thank the Lord for the blessings He has bestowed upon our School throughout all these years.
It was celebrated by our Most Reverend Bishop Stephen Lee and co-celebrated by Fr. Machado, Fr. Reghelin and Fr. Thomas Lee. Our honourable Sr Dorothy, Sr Susanna, Sr Evelyn, administrative and teaching staff, students of Primary One to Form Five and other supporting staff attended the peaceful and prayerful celebration. The Mass ended with a closing theme song 'Reach Out' with musical accompaniment by the School Choir and the School Orchestra.
It was a great honour for us to invite Bishop Lee to present to four awardees 'The Most Reverend Bishop Lee Bun San Stephen Scholarship' for their charitable and dedicated service to others.
Followed by the Mass was a warm and touching moment for the Student Governing Council Captains and Officers to express their heartfelt thanks to our honourable sisters, teachers and other members of staff in the school. They sang a beautiful song and presented to them a little gift as a token of appreciation.
The celebration marked the finale of the 80th Anniversary of our School!