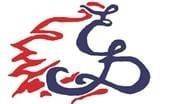 English Debate Society
(2014~2015)
i.  Moto
Zest for debating avidly
Zeal for living passionately
 ii.Aim
The Society's aim this year will focus on encouraging our Society members and students in our school to voice out their opinions and be confident in public speaking. These will be done through different kinds of activities, such as giving them more chances to speak in public and to debate with each other in order to improve their skills and critical thinking.
iii.Activities
–    Junior demo debate
Objectives: Give the senior students some basic ideas of debating so that they will be better prepared when they go to higher forms.
–   Senior demo debate
Objectives: Give the senior students more advanced knowledge on debating.
–   Debate Workshops
Objectives: Let students enjoy the fun of debating.
–   Game Booths
Objectives: Help students to increase their interest towards debate and English.
–   Debate competition
Objectives: Promote debating in school and encourage the students to learn the skills of debating.